Spotify web app concept
This was a personal project and exercise to work on my U.I design. Throughout my university career, I used the web application of Spotify just as often as the desktop app, and I had some issues with the layout, overall design and organization. At times it felt rushed and left a lot of space to be used. That was the inspiration behind this redesign.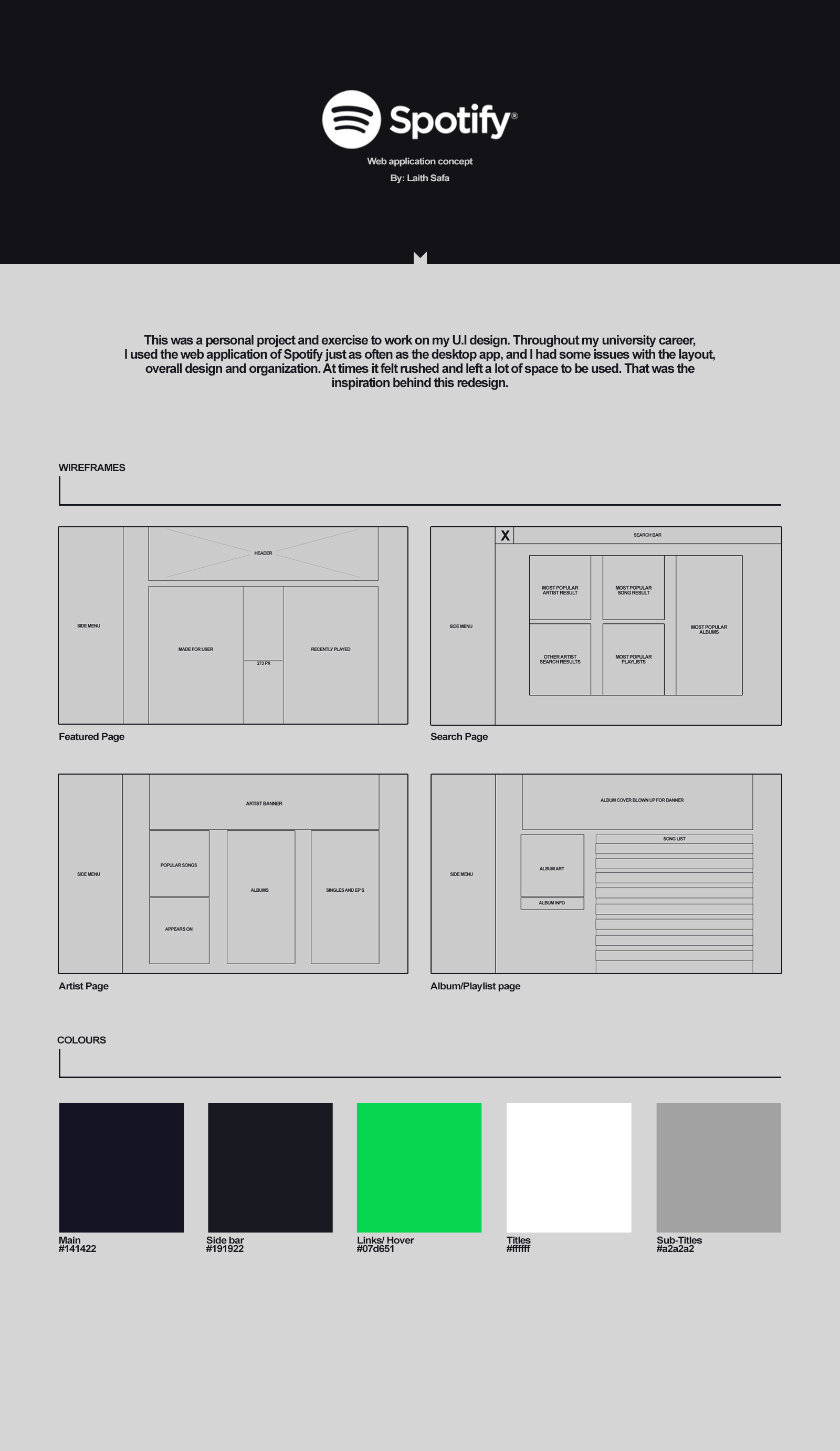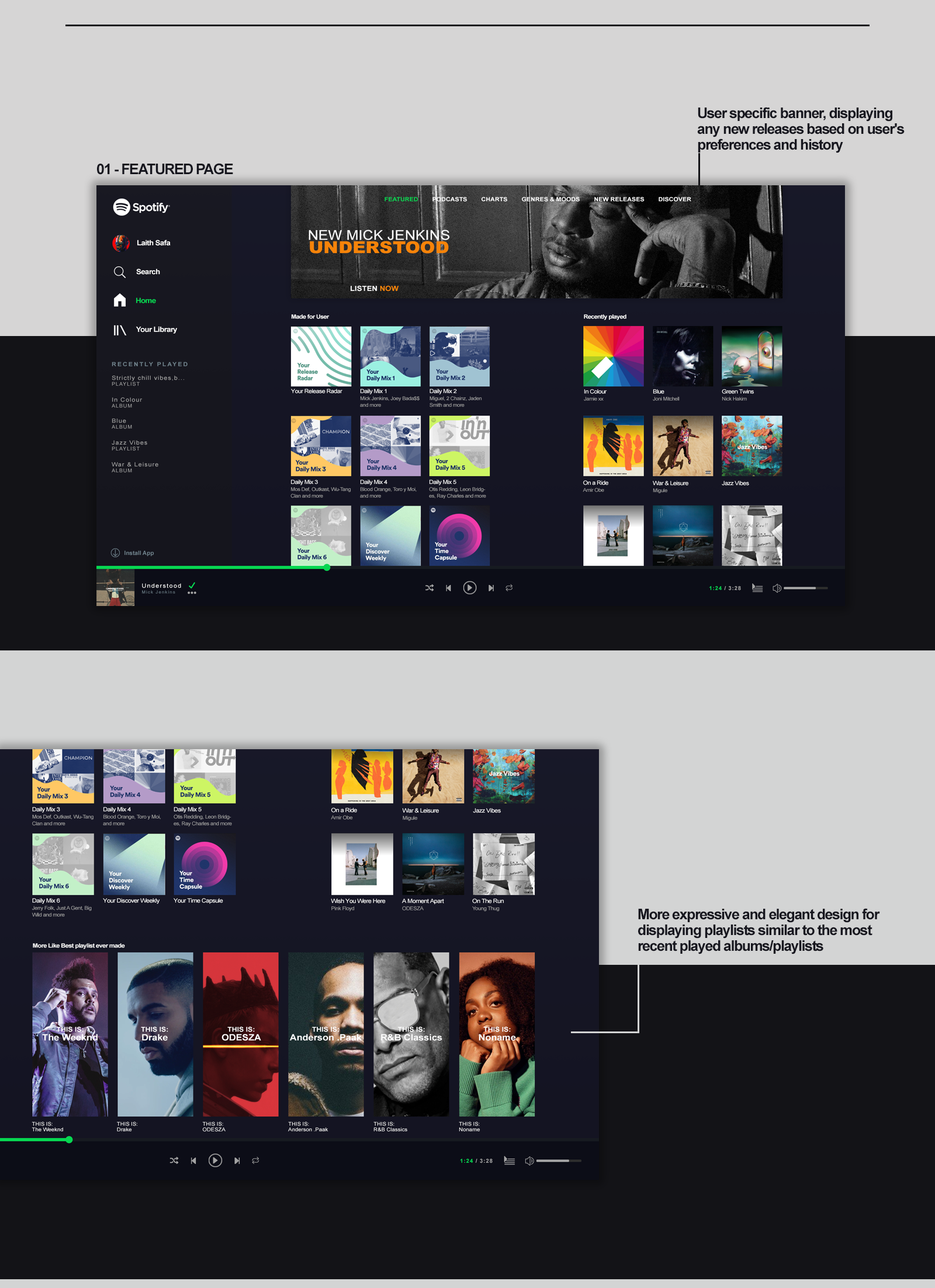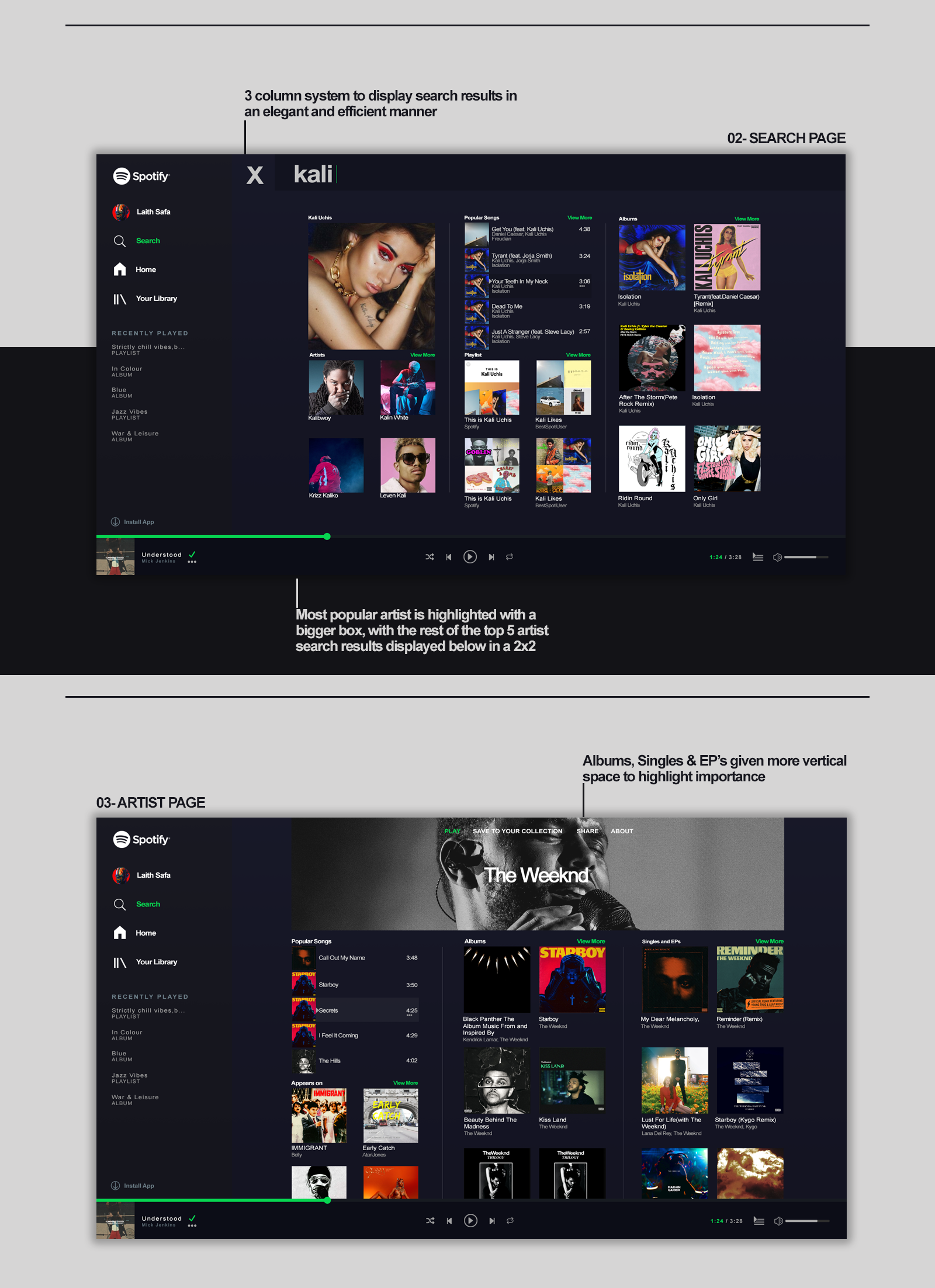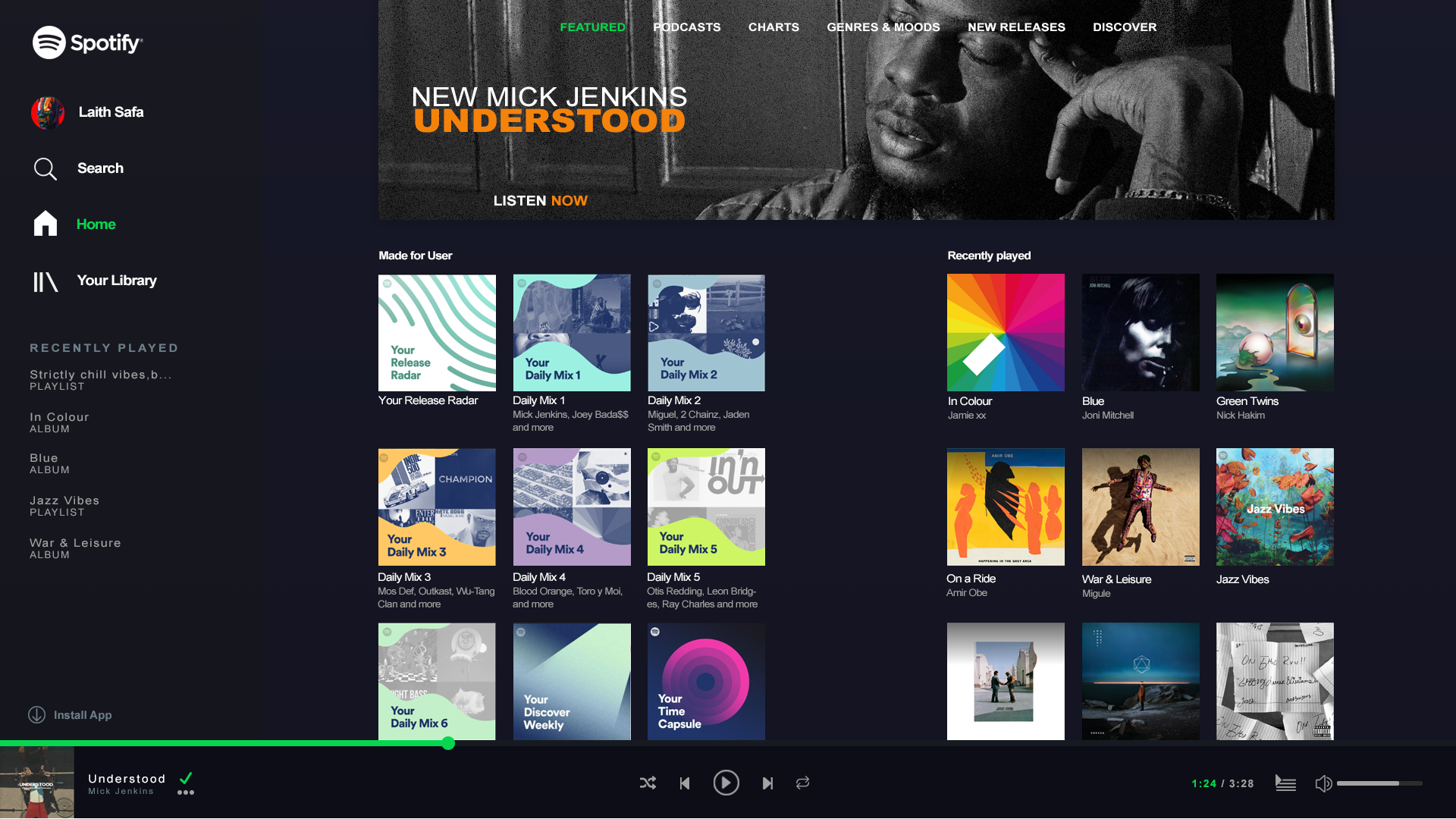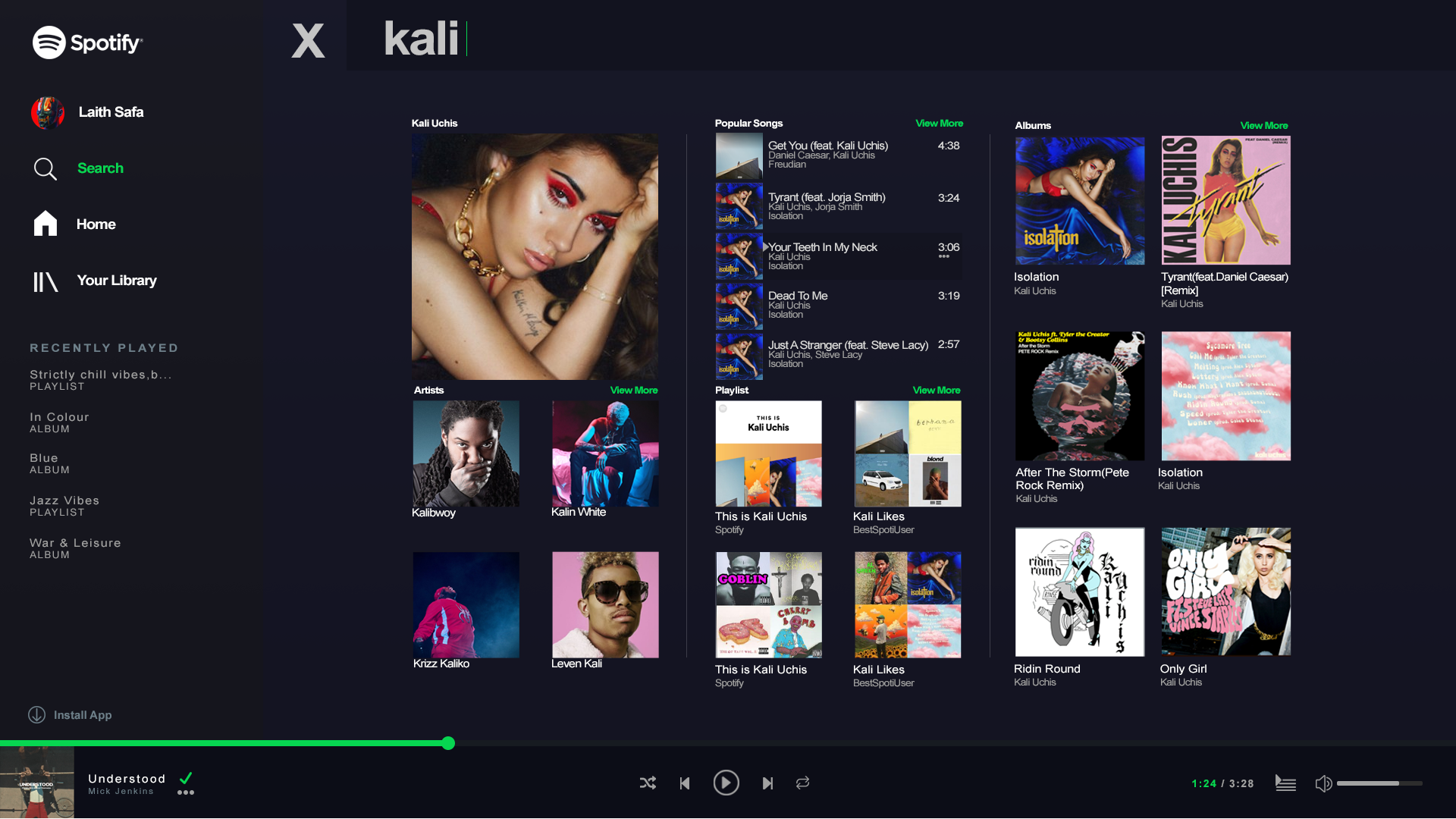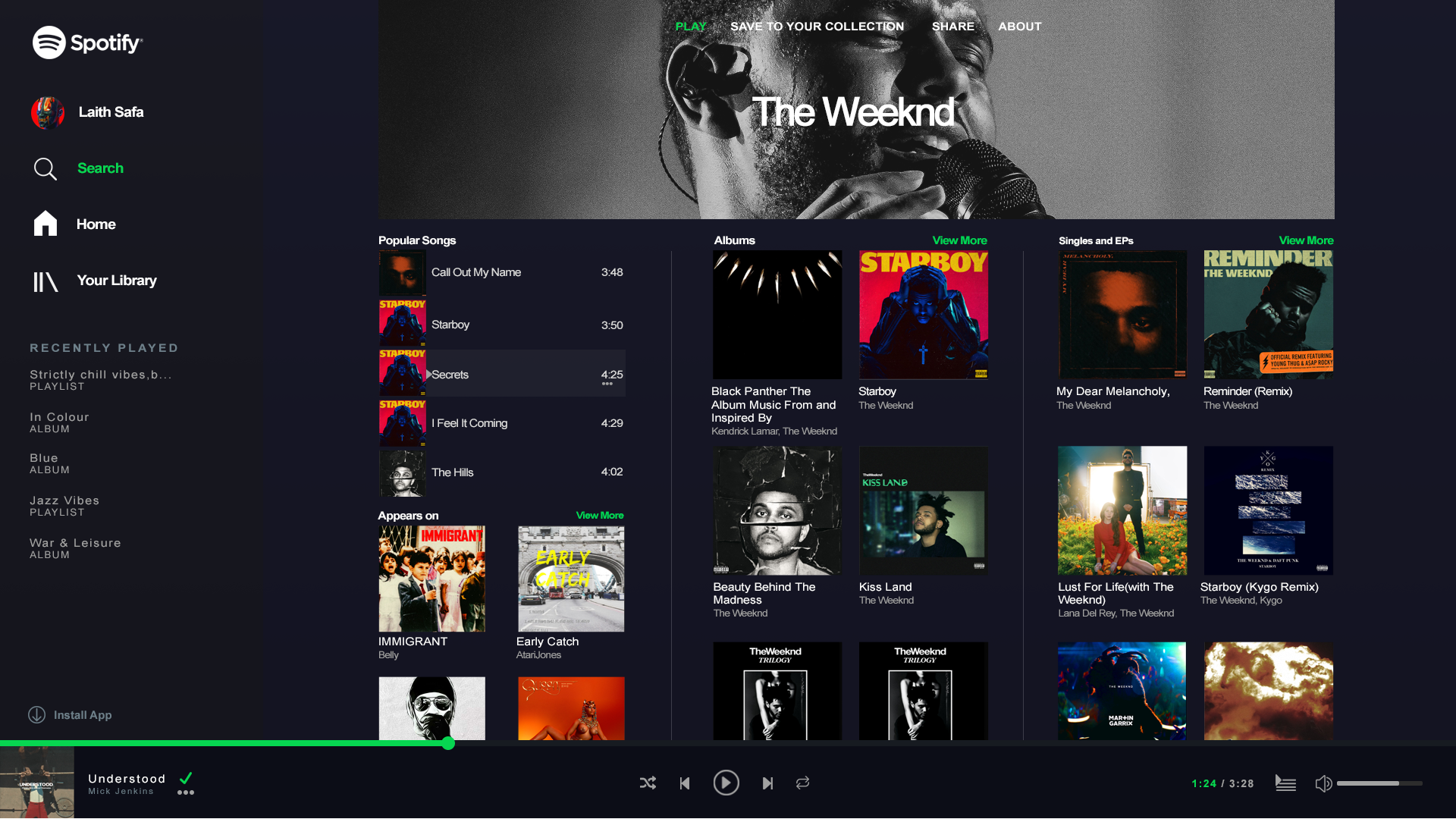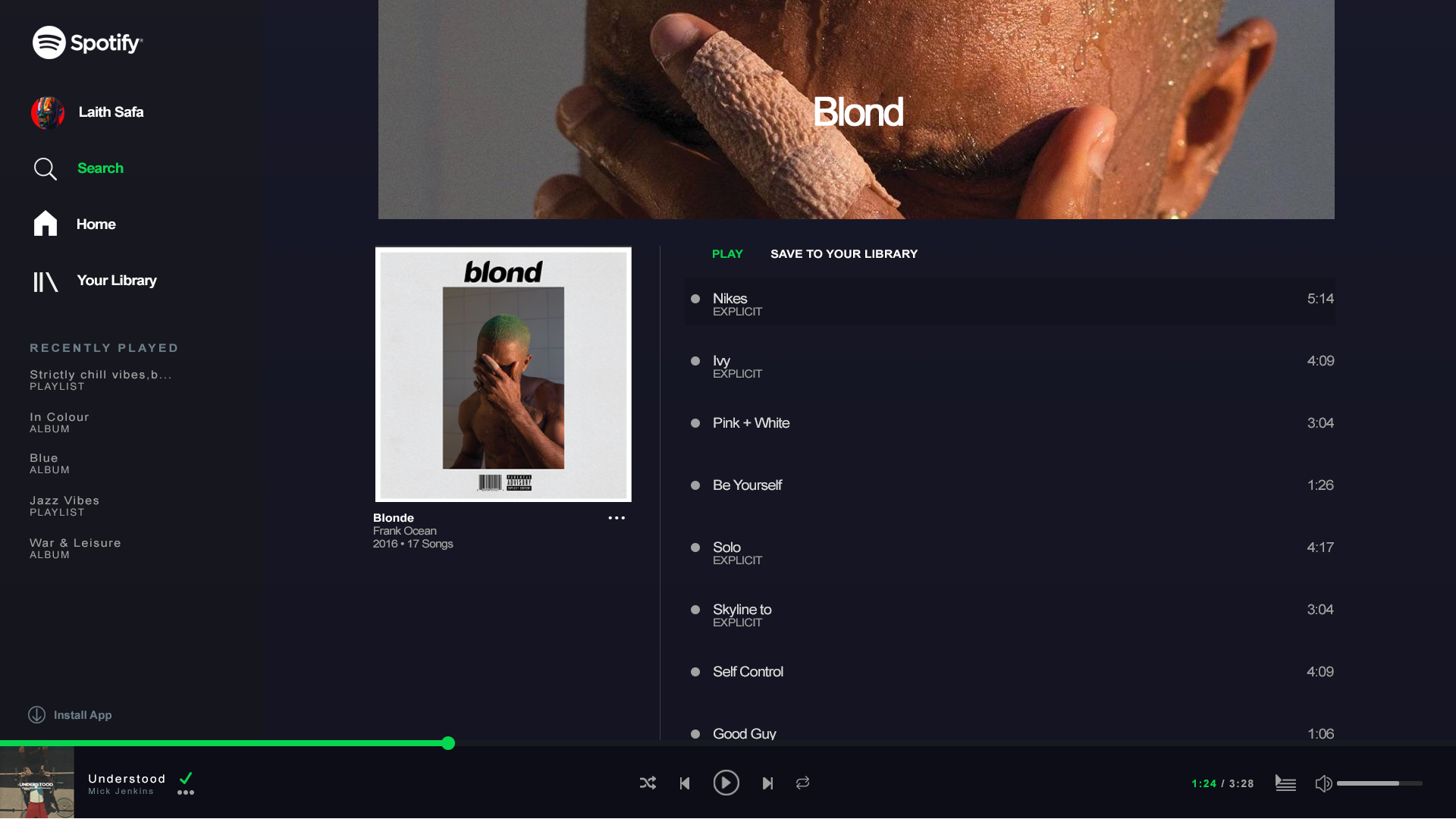 Thanks for checking out my project!